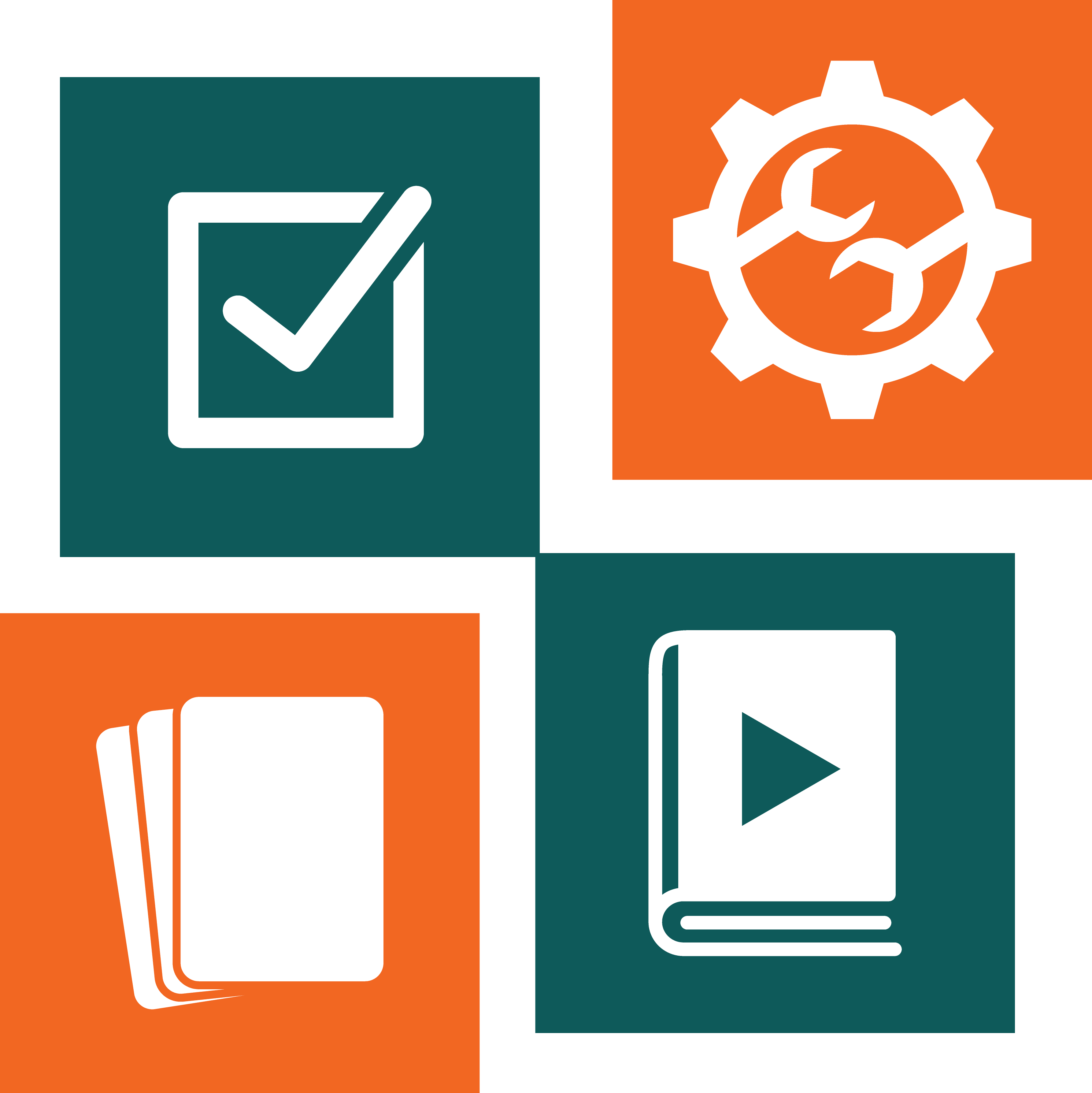 GREAT NEWS!
You've been asked to set up or continue to build an Enterprise Change Management Office.
Or perhaps you'd like to find out more about if for your future plans.
A change management office is a big step towards improving enterprise change maturity and embedding change capability across the business.
This is an important function to set up and a critical role to fill! And there's lots to do!
So, we've made it easy for you with CHANGE MANAGEMENT OFFICE IN A BOX!
Here's how:
​It will save you hours of work.
In fact weeks of work. We've estimated it will save you around 4-8 weeks of work. Imagine if you engaged a change consultant to do this work for you! Or if you had to find the time to create all the artefacts and templates!
It will set you up for success.
You will start with a value-driven approach rather than a process-centric one. You will immediately be able to reassure your sponsor and senior stakeholders you've got this.
It will align your approach to industry best practice.
Based on years of research, experience and application, we share with you what works and has achieved success.
It will remove guesswork and doubt from your approach.
Imagine knowing exactly what you need to do to set up your practice. You don't need to spend hours on Google trying to find bits and pieces. You have more important things to do. We have that covered.
It will build a practice that will be a place where change practitioners want to work and grow.
When you build a culture that values change maturity with a change practice that takes pride in its alignment to industry best-practice, you have an Employee Value Proposition. This advantage will help you attract and retain the best in the market.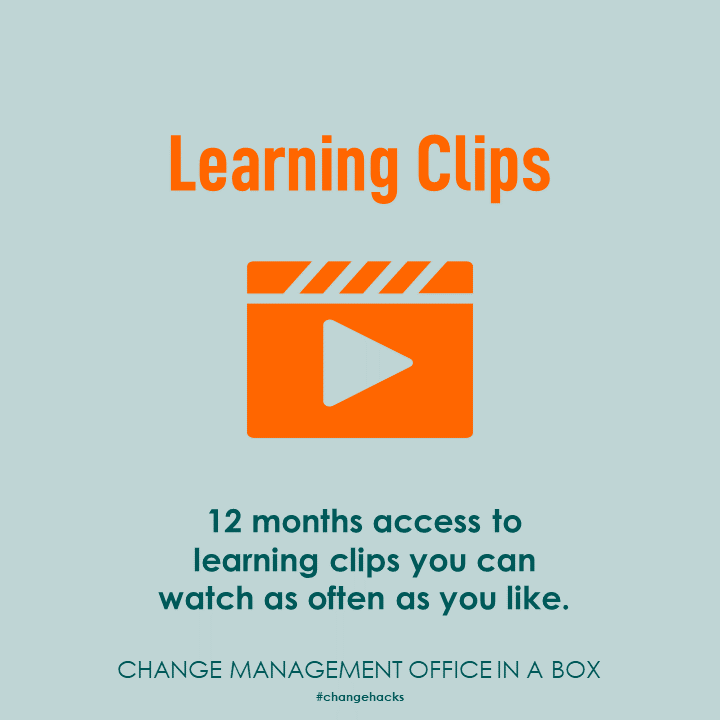 8 Learning Clips
Watch in any order, any time. You can also choose 24 months access.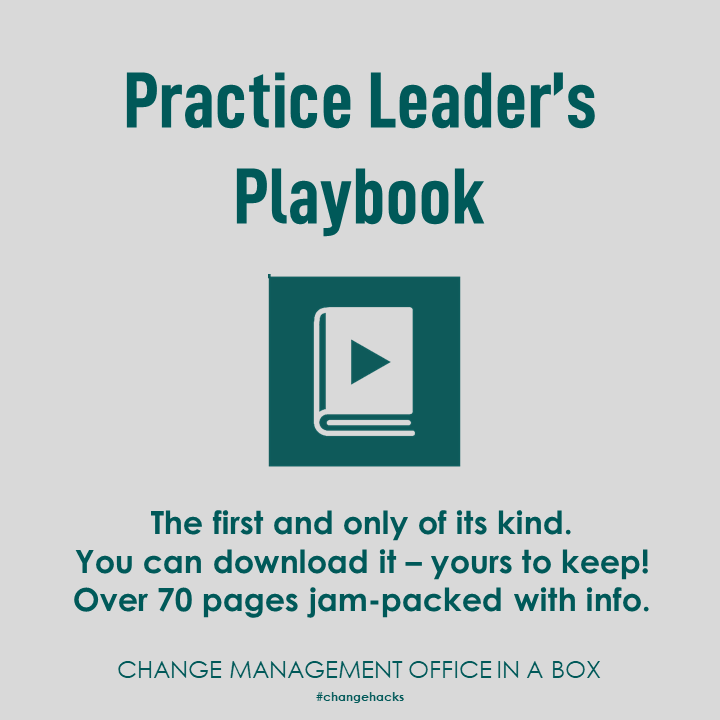 Practice Leader's Playbook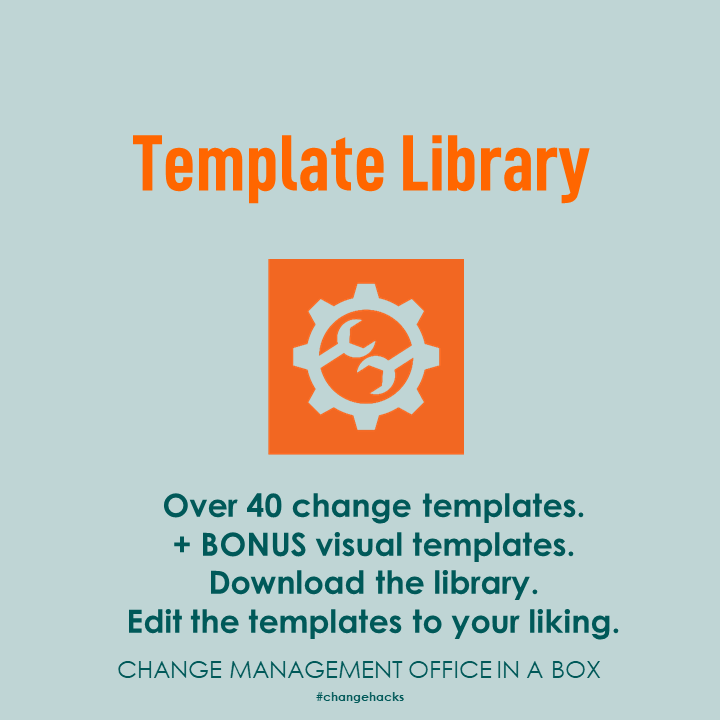 Template Library

Make it yours as you customise the templates with your own organisation's branding palette.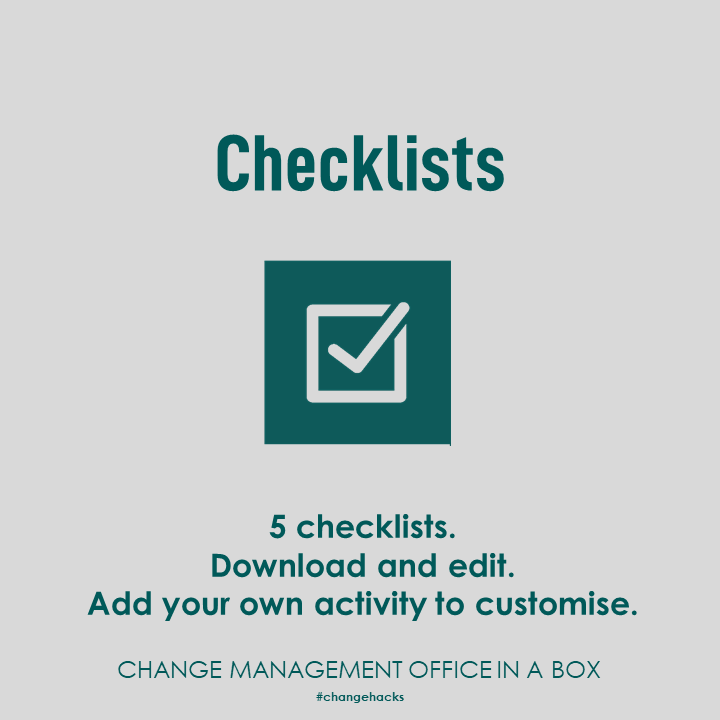 Checklists

Edit, re-use and create new checklists from our templates.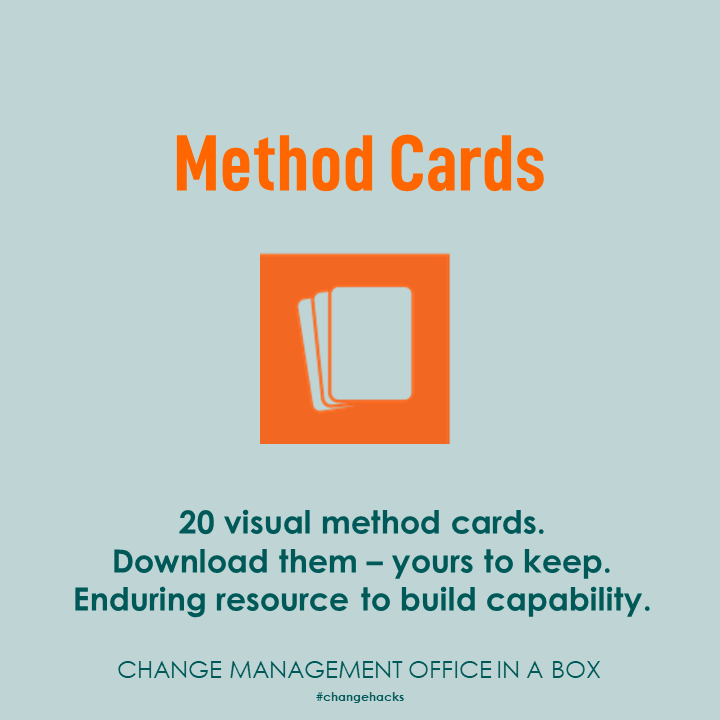 Method Cards

First of their kind - 20 method cards on contemporary change activity for both the change practice lead and the change practitioner.
Introducing Change Management in a BOX
Lena Ross from #changehacks explains a little more about this program, what's included and the support options available.
Frequently Asked Questions
Who is this designed for?
For anyone who has been tasked with setting up an enterprise change office or central change practice/capability in their organisation, e.g. head of change, director of change, change capability lead, change practice manager.
This program package has also been popular with individual change practitioners looking to build their own capability and expand their toolkit.
The content is relevant for all industries in private enterprise, Government and Not for Profits.
How long do I have access to this content?
You have 12 months access,to the learning clips. In this access period, you can download the following resources included in this program:
·      The Practice Leader's Playbook
·      Tool and template library
·      Checklists
·      Method cards
Is this fully self-paced or are there scheduled learning sessions?
It's fully self-paced so you can watch the clips when it works for you.
Can I edit the templates?
Yes, the change templates and checklists are provided in PowerPoint and can be downloaded and used straight away. The toolkit has instructions on how to change colours and typeface so you can set them up to align with your organisation's branding guidelines.
What topics do the learning clips cover?
Introduction
Crafting your value proposition and service model
Developing your change capability framework
Showing your Single View of Change
Building change maturity
Creating an approach to adaptive (agile) change delivery
Working with project management and getting on the same page
Building a best practice culture and learning mindset
Our change practice is already established. Is this still useful?
Most likely. You may find some elements are missing or discover different ways to do things in your change practice.
Can I renew my subscription?
Yes, after your initial 12 months access period you can renew for a further 12 months for just $995 AUD - let us know and we can arrange that extension for you.
Who can I speak with before I invest?
Reach out to us at [email protected] and we can arrange a time to chat with you.
Check your inbox to confirm your subscription