WELCOME TO YOUR
Change Management Online Learning Lounge
This is the online one-stop shop for newbies, early career and seasoned professionals - where you learn more about the fine art of change management.
Designed so you can learn anytime...from anywhere.
Enjoy your HUB of the most practical learning tools and take-aways for the thoroughly modern change practitioner.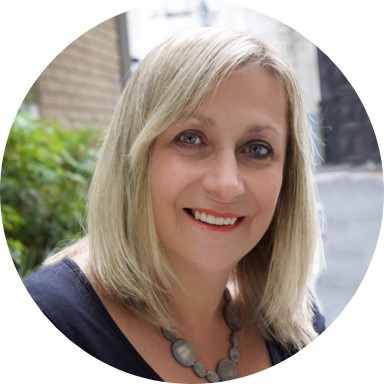 Hi, I'm Lena Ross, your facilitator
Lena Ross is an experienced change consultant who creates valuable content creation with fresh insights. Since establishing her consulting practice, #changehacks in 2016, Lena has been invited to share her expertise via numerous channels on the future of change management and emerging capabilities.
She has consulted to and coached clients across industries and geographies including Silicon Valley.
As co-founder of the Agile Change Leadership Institute, her experience is complemented by her Master of Business Administration (MBA) qualification, and she is able to apply sound academic and business discipline to the development of practical and innovative solutions.
Lena's first book Hacking for Agile Change was released in July 2017.
Her second book Change Management The Essentials was released in February 2020. With Dr Jen Frahm, Lena co-authored The Agile Change Playbook in August 2020.
Two change management books by your facilitator
Hacking for Agile Change: With an agile mindset, behaviours & practices
A must-have guide for every change leader and practitioner, with over 50 practical and proven change hacks you can apply in your change initiative on any project type and in any organisation.
Change Management The Essentials: The modern playbook for new and experienced practitioners
Hailed as the 'bible of change management', this is a practical and insightful guide for emerging and seasoned change professionals and leaders of change.
This has been described as one book "you'll keep going back to...again and again".
Both books are available in paperback and eBook from Amazon, and in paperback from the author's online store.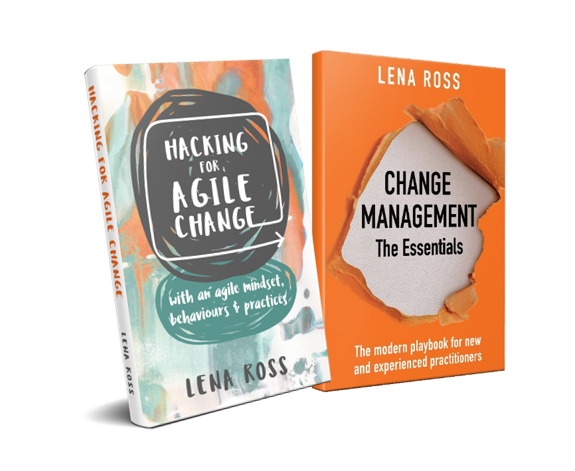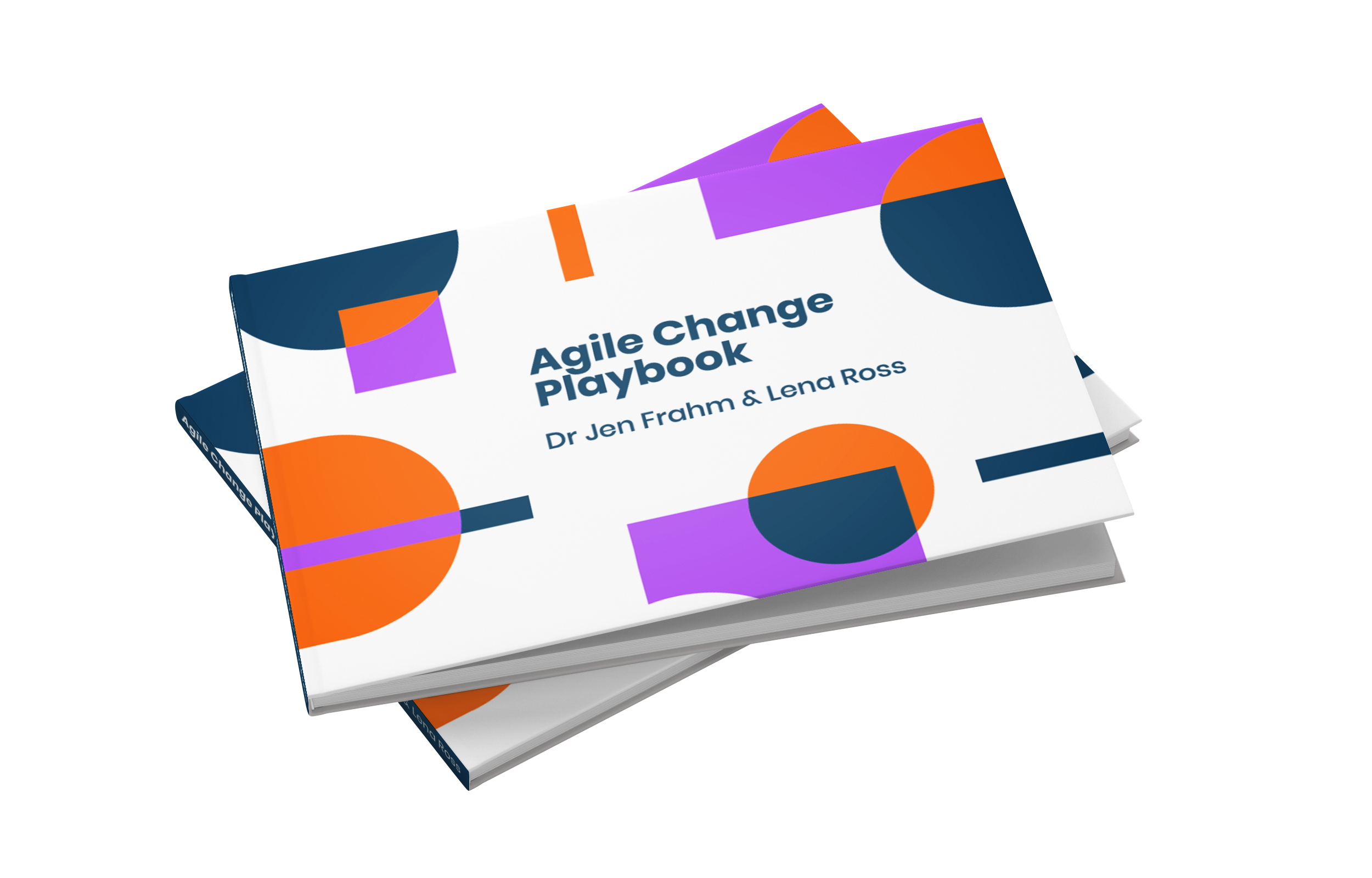 Co-authored by your facilitator
The Agile Change Playbook
Co-authored with Dr Jen Frahm, this unique playbook covers 30+ agile change practices you can apply regardless of which 'change methodology' or 'framework' you have in place in your organisation.
Check out how to grab your copy here!
Our Learning Programs & Resources